Life is pretty hectic in La Casa de Las Locas. One daughter closed escrow on her first house!! Other daughter is freezing her non-existent butt off in Flagstaff and struggling with physics. Parents are due in tomorrow from a 35 day cruise of Hawaii and the Pacific islands. Me? I'm trying to work my way back in tennis.Foot feels okay while playing, but I'm tentative and have to ice heavily afterwards.Meh..
A couple of pics I've gathered...this tree is across the street from my parent's house. They started to chop it down, then stopped. What's left is kinda macabre..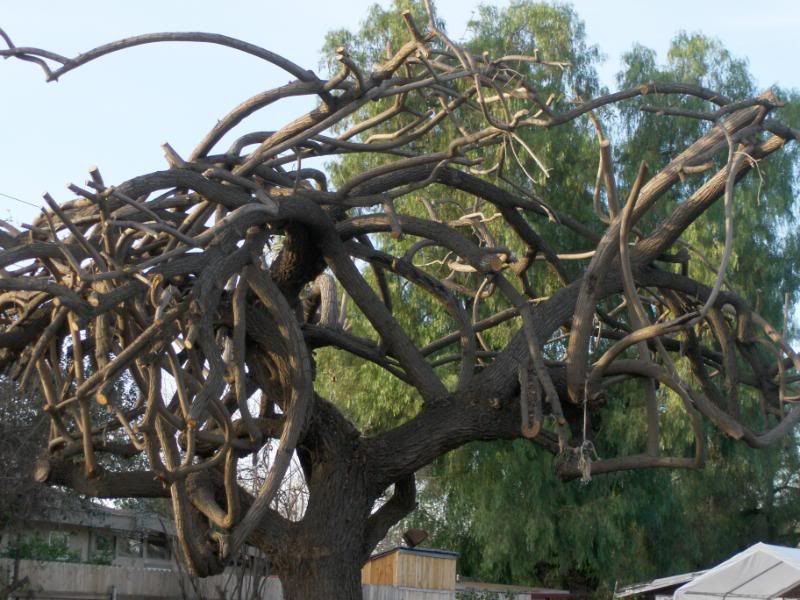 Next up is the view from my front window the other night
And an entry just wouldn't be complete without a couple of doggy pics.....first is a Monster in the dark..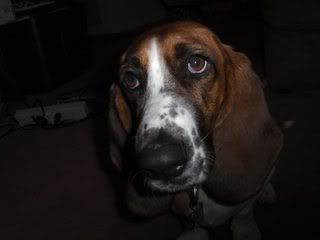 ..followed by an upside Down Suki doing her centerfold impersonation
One of these days I'll actually write something meaningful!