It's raining in San Diego..imagine that! Didn't feel like doing much of anything, so I made an executive decision to climb back into bed and read a book. I wasn't the only one who thought this was a stellar idea. Here's the view from.....well, me!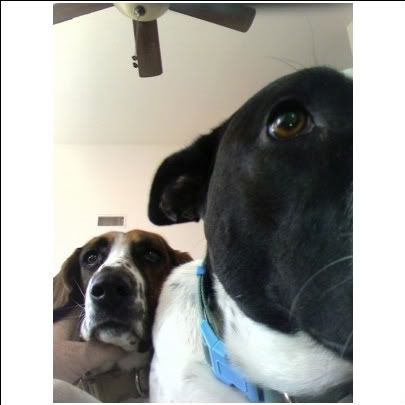 Taken with a cell phone camera, I think it came out pretty well. As you can see I wasn't going to get much reading done, so I took another just to bug Suki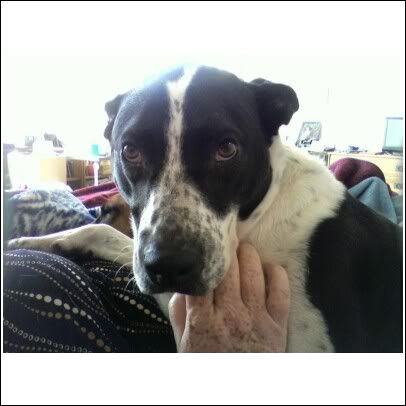 Not only did I have 85 Lb Suki on my chest, but 35 lb Cookie Monster on my stomach
At least I was warm!
My friends called me last minute last night to go see a movie. I had about 20 minutes to get there, and didn't ask much about what we were seeing. BIG mistake
We saw The Reader. Absolutely no joy to be had in this. Can't say I enjoyed it. As I was waiting outside the bathroom for my friends after the movie, a woman asked if I just came from seeing the Reader. When I confirmed, she said, "Was that just totally depressing or what!" A couple of other people joined in, all agreeing that is was dark and depressing. Wish I would have missed it
On that note, I see a couple of hairy critters that want my attention. I abuse them so badly, those poor creatures. I just hope *I* get the blankets tonight